Main Content
HP About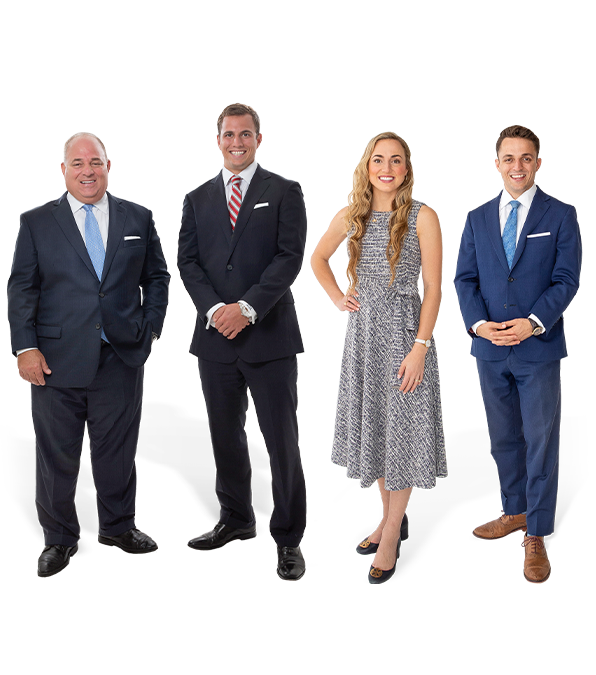 About
Pascal Liguori Estate Group
The Pascal Liguori Group functions as respected and trusted advisors to a global portfolio of affluent buyers, sellers, and real estate developers. They have repeatedly represented an extensive portfolio of high net-worth individuals in high-end real estate transactions while redefining concierge service through their insiders' lifestyle insights and exclusive referrals to a host of professional resources. Extremely knowledgeable, exceptionally skillful, highly committed to achieving each client's best result, they are uniquely qualified to guide high net-worth clients in an ever-changing luxury real estate market.
The Pascal Liguori Group, consistently ranked among the Top 50 Teams In The Nation and #49 for 2021 by The Wall Street Journal, represents over 50 years of combined experience and $1.35 Billion dollars in career sales…including over $268 Million in sales during 2021 alone. At any given time, their Coastal Estates Collection includes one of the most impressive and diverse portfolios of luxury properties available anywhere.
Pascal Liguori, Broker Associate, has been ranked by The Wall Street Journal and RealTrends among the top 100 real estate professionals in the nation for 12 years. A dedicated professional, he is committed to maintaining close working relationships with effective, timely communication and discreet personal service. A skilled negotiator, Pascal Liguori has been instrumental in the purchase and sale of some of the most significant properties on South Florida's Gold Coast, many at record-breaking prices.
The third generation of a real estate dynasty, mentored by a father and two uncles who are nationally renowned leaders in luxury real estate sales, Antonio, Gabrielle, and Angelo Liguori grew up immersed in the business of high-end real estate.
Antonio Liguori, Broker Associate. Licensed at 18 years of age, Antonio began making sales long before college graduation. Over the past 7 years alone he has participated in the successful closing of 243 transactions totaling over $1.146 Billion in million-dollar plus sales. Antonio has proven exceptionally skillful at true concierge service and artful negotiation. His in-depth technological skill has dramatically impacted the sales and marketing initiatives of the important properties he represents. Under his direction, the tracking of local market trends, effective utilization of social media, enhanced web optimization and advertising have all helped his clients maximize global reach.
Gabrielle Liguori-Crompton, Estate Agent. Armed with a BS Degree in Marketing Communications from the University of North Florida, extensive sales experience, and a true insider's perspective on the South Florida luxury real estate market, Gabrielle quickly became an accomplished Agent. Articulate and effective, she listens carefully to each client's needs, ensures smooth ongoing communication, and artfully facilitates negotiation. With her strong visual sense and exclusive connections, Gabrielle is uniquely positioned to help her buyers and sellers achieve their best results. An essential member of the Pascal Liguori Group for several years, Gabrielle has helped facilitate 108 transactions totaling $434 Million in sales. One of them could be yours.
Angelo Liguori, Estate Agent. With a degree from the University of Central Florida focused on professional sales and marketing, a homegrown South Florida perspective, a deep understanding of how best to utilize market analytics and new technologies, and years of experience, Angelo consistently provides his clients with exceptional concierge service, results-driven target marketing, and skillful contract negotiation and attention to detail. With a significant number of million dollar-plus sales and a strong commitment to meeting the needs of each buyer or seller, Angelo is an exceptional addition to the Pascal Liguori Group.
Contact Us
Skip to content